Do you feel like you're the only one of your friends who still doesn't have an iPad? You could be the proud owner of a new iPad2 just by stopping by the affiliate.com Booth #1213! We will be giving away not one, but TWO iPad 2 Tablets during ad:tech New York. Winning is as easy as 1-2-3!
1. Stop by sometime during the show to drop off your business card and talk with one of our staff members.
2. Come back by the booth at 5pm on Wednesday and 3pm on Thursday for our live drawings.
3. Have your entry drawn and take home your new iPad2!
Best of luck and we hope to see each of you in New York! Also, don't forget to schedule a meeting with a member of our staff who will be out east for ad:tech next week!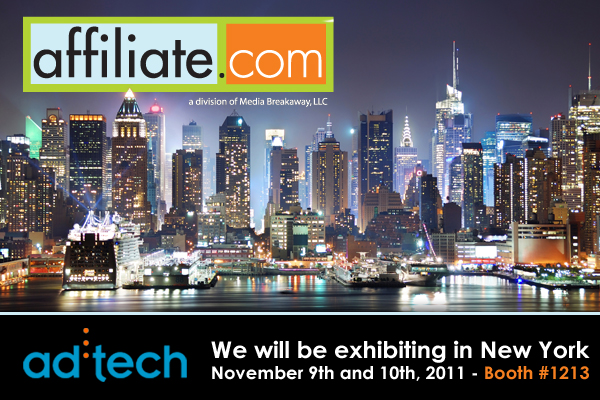 Publisher Contacts
Advertising Contacts